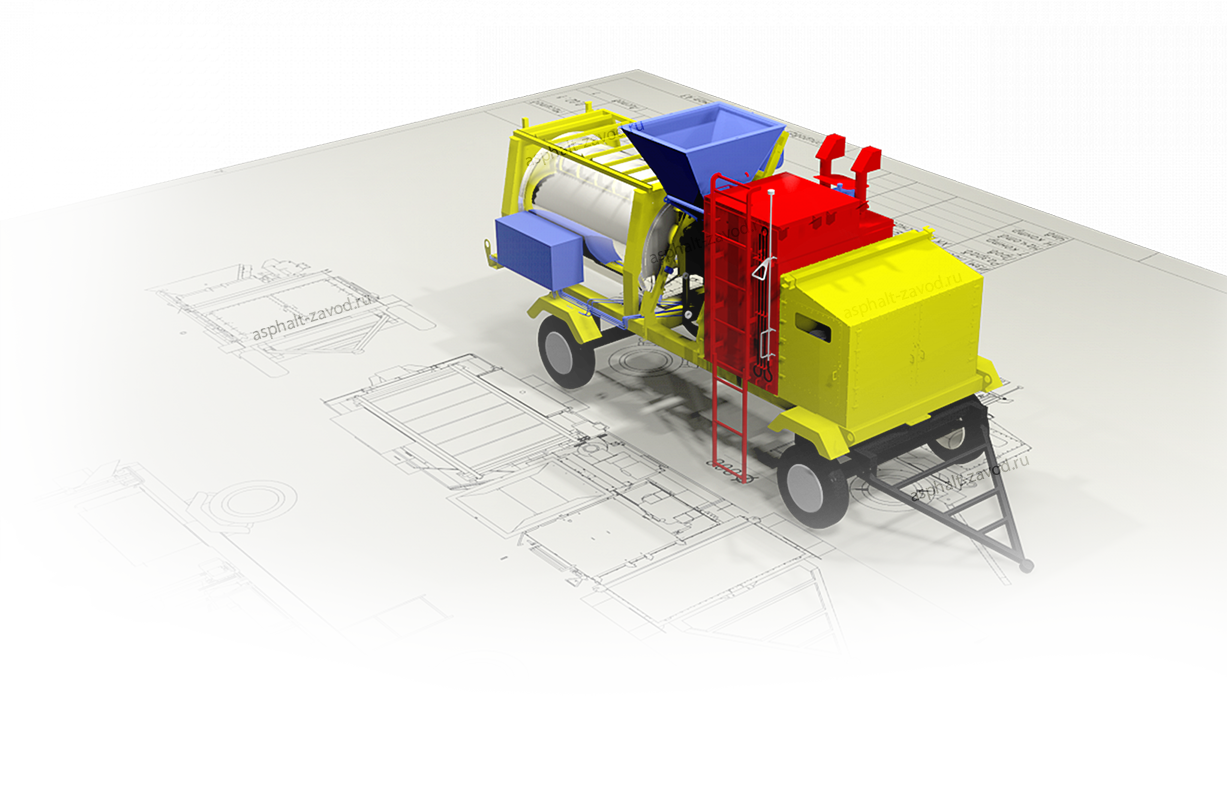 HOT DRUM MINI ASPHALT PLANT
MUSTANG-MINI

Small capacity hot drum mini asphalt mixing plant is designed for road repair and small areas paving. Can be supplied with and without a melting complex as an option. You can also add an asphalt crusher (for the production of asphalt chips). Completely autonomous, сan be towed by a tractor.
This plant has an average performance among hot drum mini asphalt plants. It is trailer type. An autonomous melter is already included to the set. The installation is completely autonomous with a diesel generator. Capable of producing up to 4 tons / hour of high quality asphalt of any type. There is also a modification with loading the bucket with a front loader.
This unit is the most powerful in its class. Capable of producing up to 50 tons / shift, up to 150 tons / day. It is recommended to use an additional front loader for feeding inert materials. It is possible to equip with electronic dosing.
The biggest hot drum mini asphalt concrete plant in its class for road repair and small area paving. Capable of producing up to 65 tons per shift of mix from common raw materials, depending on humidity and ambient temperature. This equipment set comes on two trailers that can work autonomously and independently from each other.